Recent Posts
1
« Last post by coco on 16 November, 2019, 10:31:42 PM »
2
Cheers. I wonder if Mr Mustard might be interested in taking a look at this?
3
« Last post by jonesy on 16 November, 2019, 09:39:27 AM »
Windscreen ticket which has annoyingly left a sticky residue on the screen just below the sight line. I'll post a photo of ticket later ( once I've worked out how )
4
Did you get a windscreen ticket? If so, can you please put a redacted copy up for us to look at.

If it was sent in the post and it is a council owned and run car park, they are in deep do do.
5
« Last post by jonesy on 15 November, 2019, 03:11:57 PM »
FOI sent to Welwyn Council asking for how tickets issued before they change parking rules how many issues afterwards and how many on the day I got mine.
6
« Last post by Ewan Hoosami on 13 November, 2019, 07:40:28 AM »
Oh dear! The thing that concerns me the most is that the article is penned by 'Which?' a household name that is trusted and admired by a great many people. Yes, it's a well meaning article but the authors simply do not have the expertise or knowledge of the complex and murky world of private parking. Joe public is typically not versed in how to word an effective appeal and will inadvertently sabotage many genuine legal defence points they may have had by simply not choosing their words wisely.
One of the few cases I have lost at POPLOL was a truly bizarre decision. I submitted several dragon-slayer grounds that should have demolished the charge there and then. The POPLOL, ahem, 'assessor', ahem, ahem, dismissed them all and upheld the charge, manufacturing evidence for the operator in the process. I then complained vigorously to POPLOL to no avail. Apparently it's good practice to allow the assessor you are complaining about to handle the complaint against them! Yes, that really did happen. I then proceeded to continue complaining with in excess of
30
separate emails! They were either ignored or a dismissive response was given. Here's the case;
http://notomob.co.uk/discussions/index.php?topic=5943.msg35205#msg35205
If that's not bad enough, the other bunch of shysters, the IAS, make POPLOL look like a professional and upstanding service. Stolen from
Pranky's excellent blog,
is this little gem where the operator inadvertently sent something to the appellant instead of some nasty little weasel called 'Darren'
The real howlers of the article though are what was missing rather than what was there.
Beavis only applies in certain car parks
No Keeper liability if the operator has not fulfilled every requirement of POFA sch. 4
Mandatory 10 minute grace period in paid car parks
Even my meagre offerings only scratch the surface of what can be successfully appealed. there are many more grounds to be used.
Again, a well meaning article but I can't help feeling people will be leading themselves into the weasel's den. I wished it had never been written.
7
« Last post by jonesy on 12 November, 2019, 07:20:42 PM »
It seems that a good few motorist's including yours truly are getting an early Christmas present from the local council. Some time ago ( not sure when) they changed how you pay for parking. Previously you parked up having been clocked entering the car park by cctv,did your shopping and paid for parking before leaving by putting in your registration, paying the appropriate amount, and drive out.
Now you put your number in first and select the amount of time you need and pay the amount.
Only problem is people and it seems a good number are not aware of the change and although here is some temporary signage (A4 laminated ) saying you have to pay on entry, people are obviously not seeing the seeing and not aware until they go to the machine and then find out they should have paid before hand.
I have submitted an appeal, with a couple of photos attached showing how inadequate the signage is and
so the battle commences.
8
Over to Ewan to pick holes in what is probably a well meaning article, but which fails entirely to warn readers that Poplol and the IAS are nothing short of kangaroo courts which are paid for and run by their own trade associations.

=================================================================================
Have you been caught out by an unfair parking charge notice?
Private parking fines by post are on the rise, and so is the number of appeals. Find out how to contest an unfair parking charge notice
Parking charge notices are on the rise. Private parking firms requested over three million more drivers' details from the DVLA in 2018-19, compared with 2015-16. But don't despair if you get a demand for payment from a private firm: a quarter or more of appeals to the adjudicators are successful.
Increasing numbers of drivers are getting charges through the post, rather than stuck to their windscreen. This is because private parking firms are turning to digital systems, including automatic number plate recognition (ANPR) and car park cameras, to monitor drivers. This means you may not know you have incurred a charge until days later – when you have thrown away or lost the evidence needed to prove your innocence. Our research found that motorists are often unclear about car parking rules and some could be paying unfair tickets if they don't appeal.
Private parking firms have requested driver details 20.8m times from the DVLA since April 2015. Electronic requests to the DVLA for driver details were up 85% between 2015-16 and 2018-19. The biggest firm requested driver details more than 158,000 times in March 2019 alone.
A quarter or more drivers who appeal beyond the private company have their charges dropped. Keep reading to find out which firms are the least likely to win an appeal, the little-known legal know-how you can use to appeal and which companies are issuing the most parking charges. Read more on how to appeal a parking ticket issued on private land. Parking charge challenge success: video Watch our video, below, to find out how one Which? member used her car's technology to successfully challenge a parking charge. Plus, get parking charge notice appeal tips from our legal expert.
<iframe width="560" height="315" src="
https://www.youtube.com/embed/ogAJ64mhfo8
" frameborder="0" allow="accelerometer; autoplay; encrypted-media; gyroscope; picture-in-picture" allowfullscreen></iframe>
Not all dash cams can record footage that can prove your case. See our round-up of our Best Buy dash cams.
A private parking company must be a member of one of two associations (British Parking Association, BPA; or International Parking Community, IPC) in order to request your details from the DVLA. Both associations have a code of practice governing firms' behaviour, which also gives you access to an independent appeals service if you appeal and the private firm rejects it.
If I appeal my parking charge notice, will I win?
We've discovered that you have a reasonable chance of not having to pay a parking charge if you appeal, according to the adjudicators' own data. There are two independent bodies you can appeal to: Parking on Private Land Appeals (POPLA) and Independent Appeals Service (IAS). POPLA told us that, overall, 41% of appeals in 2017-18 that completed its process resulted in cancelled parking charges.
For IAS, 25% of appeals were found in favour of the motorist. Both of these figures include appeals that were overturned because either the parking firm didn't contest it or withdrew. We've also discovered that appeal success rates vary between companies.
When we analysed POPLA data for 2017-18, we found that London-based Spring Parking lost an extremely high 93% of its 376 cases, while Local Parking Security, headquartered in Warwickshire, lost 81% of 509 appeals. Overall, a third or more of appeals about the biggest firms result in drivers not having to pay.
Parking charge notice appeals you may not know about
Do I have to pay a parking charge notice?
If the parking firm isn't a member of the BPA or IPC, it can't get your details from the DVLA. So if you get back to your car and find a ticket, check whether the firm's a BPA member or an IPC member. You don't have to give your personal details to a private company, so bear this in mind if you contact a firm that isn't a BPA or IPC member.
If you reveal your name and details, this may make it easier to chase you for payment. You shouldn't ignore a parking charge notice from a company that's a member of either the BPA or IPC, as they have access to your details from the DVLA.
Your parking charge notice won't go away. If you know you broke the rules and don't have ground to appeal, it's best to settle quickly. Otherwise you will lose your 'prompt payment' discount (usually between 40 and 60% if you pay within 14 days) and it can ramp up to the full amount (often £100).
Some firms use debt collectors to chase non-payment and often the amount owed increases to around £160 at this point. Parking firms can raise a claim up to six years after the original incident. Ultimately, some companies will take you to court, which can add £25 in court issue fees, £50 fixed solicitor costs and potentially more. However, don't be intimidated into paying if you receive a parking charge that you feel is unjustified. You don't have to pay if you're planning on appealing.
You can choose to pay the charge or appeal it; not both. Which? Legal experts can advise you on your rights with both private and council parking charges, how to appeal them and what to do if they threaten legal action.
Parking charge notice vs PCN
Private parking firms issue Parking Charge Notices. These are charges for breach of contract (you enter into a contract when you park in an area managed by a private firm). They should not be confused with their council-issued cousin, the Penalty Charge Notice (PCN). These are fines for a civil offence.
The companies issuing the most parking charges Private parking is big business and the largest firm of the lot is ParkingEye. It manages parking at around 3,500 sites across Britain, including supermarkets, shops, NHS hospitals and restaurants.
ParkingEye claims it can 'dramatically increase parking compliance and space availability' and 'improve the income potential' of car parks.
Its profits were up 49% (to £9m), according to its last annual report.
The table below shows the number of times ParkingEye requested drivers' details from the DVLA.
How companies get your details
When there's no parking warden in a car park, firms monitor remotely, using cameras and number plate recognition technology.
If a firm deems that you have broken the rules of its car park, it can request the details of the car owner from the DVLA. Companies must be members of either the BPA or IPC to do this. Plus they must provide information about the car, date and location of the incident (and pay £2.50) for the DVLA to give them details.
The details are those of the registered owner, though, which might not be the same as the person who was driving at the time. If so, you'll need to tell the parking firm the details of the driver in question. If you don't, you're liable (except in Scotland).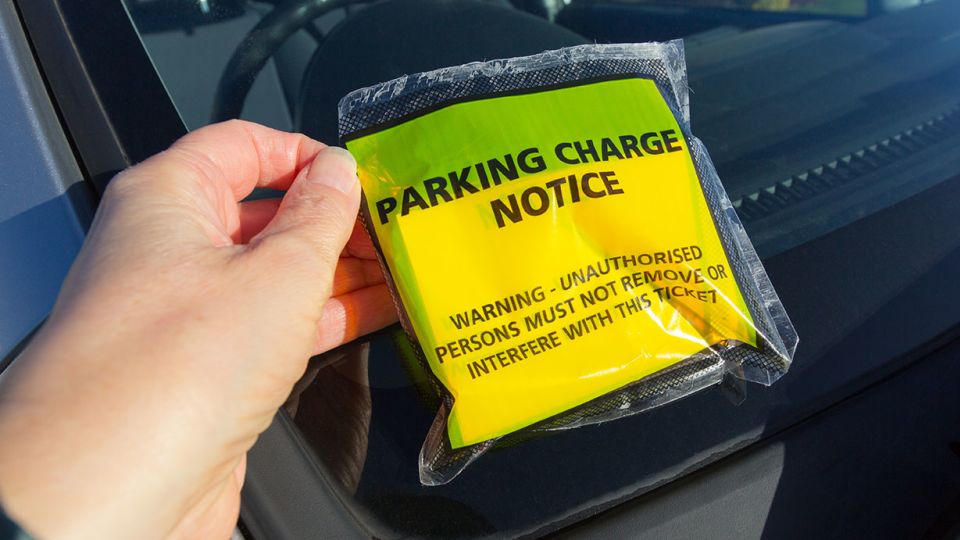 How to challenge a private firm's parking charge
If you do think you have grounds to appeal, the private firm that issued the charge should set out how to do this on your charge notice or its website. You have 28 days with BPA firms, and IPC companies should allow you at least 21 days to appeal.
They should respond to your appeal within 35 or 28 days, respectively. If the firm rejects your appeal, don't give up if you think it's unfair. Go to the relevant appeal adjudicator with your rejection reference number.
POPLA (Parking on Private Land Appeals) for BPA firms
IAS (Independent Appeals Service) for IPC firms
State clearly your reasons for appeal and provide relevant evidence (this can be receipts, witness statements, or even footage from your dash cam if you have one). BPA appeals take up to 27 days and IPC appeals take 19 days on average (once all evidence and comments have been collected). You must appeal to the IAS within 21 days of your appeal to the company being rejected, or pay it £15. Use our free tool to help you create a parking ticket appeal letter.
A faulty parking ticket machine led to a charge
Steve Pollard, from Derbyshire: 'I park at Luton Airport Parkway once or twice a month to catch the train to London.
'On 17 December, both ticket machines near the railway station had a piece of A4 paper stuck on them saying that they were out of order, so I couldn't make a payment. I was rushing to get the train so I didn't think to take photos.
'On 8 January I received a £100 charge through the post from Indigo Parking Solutions (or £60 if paid within 14 days) for failure to obtain a valid ticket. I felt quite aggrieved by it as I always pay for parking; I only didn't because the car park machines were out of order.
'I didn't want to pay as it wasn't fair. I paid a company I found on the internet £25 to appeal the parking charge for me. It was dropped. I would rather have paid nothing and spent the time fighting it myself but I just didn't have the time.'
Can I pay and appeal the parking charge?
You can choose to pay the charge or appeal it; not both. Both the BPA and IPC state that firms must make it clear to drivers that they have to choose between the two options.
The IPC advises operators to say that payment constitutes a 'full and final settlement' and negates your right to appeal. To take your appeal beyond the company, you'll need it to give you a rejection reference number. It's unlikely to give you this if it feels that you have settled the charges and closed the appeal. If you choose to appeal, you risk losing the prompt payment discount. BPA firms must not increase the charge while you're appealing to them.
But if your appeal is rejected and you take it to POPLA, if you're unsuccessful you will have to pay the full, undiscounted rate. IPC firms can decide whether a payment discount is allowed if your appeal to the IAS is unsuccessful. We think this unfairly pressurises drivers into paying charges when they may have solid grounds to appeal.
You could try writing to the company requesting that it freezes the discount based on the fact you're appealing to POPLA or the IAS – but it's not obliged to agree.
Future of parking charges
Parliament has recognised that parking is a bit of a minefield, expecting drivers to recognise when a parking firm is or isn't a member of an association; and what rules apply, depending on which one it's signed up to.
The newly passed Parking Code of Practice Act will create a single set of rules for all private parking firms, 'raise standards', and could set up a single appeals service, according to the Ministry of Housing, Communities and Local Government.
It told us that this is 'an opportunity to raise awareness for consumers – if you get a ticket on your windscreen and the company is not a member of a trade association, it's not enforceable'. However, this puts the onus on drivers to be wary of firms which operate outside of trade associations, rather than tackling them directly.
Plus, it's all some way away yet as the government is still 'considering what the obligations by private parking companies to motorists should be' and hasn't set a date for its consultation.
Having a reliable, economical car that's great to drive won't stop you getting a parking ticket, but it will cheer you up. See our pick of the top cars for 2019.
https://www.which.co.uk/news/2019/06/have-you-been-caught-out-by-an-unfair-parking-charge/
9
The motorists driven to desperation by private parking contractors
Car owners are having to wade through piles of paperwork to defend themselves from charges often dismissed in court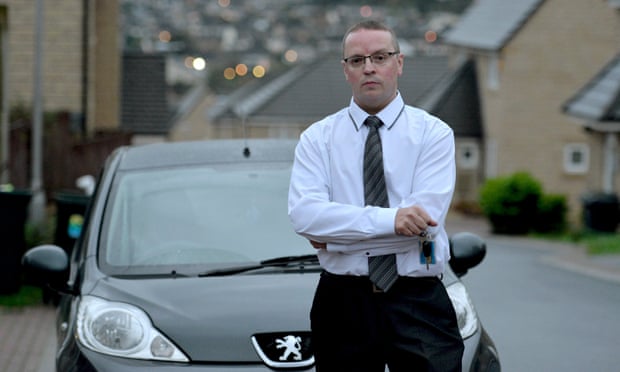 Ian Lamoureux from West Yorkshire, who has battled with a parking enforcement company for many years.
Peter Holden's* nightmare began when he bought a car in 2015. Notices in the car park of his housing association block in Cardiff required residents to display a permit and Holden was issued with a temporary permit by the concierge while he waited for his application to be processed. The temporary permit did not pass muster with Premier Park, the company that managed the car park, and he was issued with three parking charge notices (PCNs).
Over the next three years he was harassed by letters and phone calls demanding escalating sums, culminating in a court summons in October 2018. On the night before the hearing he was called by Premier Park's legal representatives and urged to pay the £691 "debt" there and then or face an additional £1,000 in legal fees. The case was dismissed by the judge, who ruled that the terms of his lease granting him the right to park on the land overrode any rules imposed by Premier Park.
That, it seemed, was it. But only briefly. Last April a letter arrived from BW Legal, a debt recovery firm acting for Premier Park. It threatened Holden with court action unless he paid the PCNs that had been dismissed in court seven months previously. In July he was informed that he was being taken to court.
Holden's ordeal exposes the aggressive tactics employed by the private parking industry, which demands sums of £100 or more for minor or, in some cases, non-existent parking breaches. Nearly 7 million PCNs were issued by parking management firms in the last financial year, a 20% increase on the previous 12 months. Until 2012 drivers could safely ignore these because private parking firms had no way of getting drivers' details, and if the driver denied liability, nothing could be done. But since the introduction of the Protection of Freedoms Act, parking firms can buy the details of the "registered keeper" – ie the owner who is held responsible – from the DVLA at £2.50 each and companies have become increasingly litigious.
Holden, who survives on benefits, claims he was driven from his home by Premier Park's conduct. He had to spend £200 to move and is issuing a counterclaim for damages from Premier Park and BW Legal.
Alarmingly, his experience is not unique. In Southampton, Charlene Thompson had been pursued by Premier Park and its representatives over the same period. She had been issued with four PCNs for parking outside her flat without a permit in 2015. Since she paid a service charge for parking and her tenancy agreement did not require a permit to be displayed, she ignored them.
She says part of the reason she moved home was to escape Premier Park's operative, which is why she didn't receive the court claim issued by the company in 2017 and missed the chance to file a defence. A default judgment was issued, which she only discovered when she noticed her credit score had plummeted. She settled the £812 within the deadline, but two years later, in July, received notice from BW Legal, acting on behalf of Premier Park, that she was once again being taken to court over two of the paid PCNs as well as three more incurred at her old address.
"Premier Park is taking over my life," she says. "I was a single mum with a baby when all this started and it was either move home or get rid of the car. The stress of having to find a new home and the money to move was the worst and now I'm faced with a mountain of paperwork for charges I paid two years ago."
The court claims against Holden and Thompson were withdrawn in July when the pair pointed out that they had already been heard. Premier Park insists it had no idea the claims had previously been to court, blaming its former lawyers for the error.
It told the Observer: "The motorists in question had received multiple parking charges for residential parking areas, which remained unpaid. The solicitors, acting on these cases, failed to notify Premier Park that these two accounts had previously been to court. We have now changed legal provider, and these cases were included with a number of other outstanding cases as part of their hand-over. As soon as our new legal provider [BW Legal] and ourselves were made aware of this, the duplicate cases were cancelled and we apologise for any inconvenience this has caused. A full review of all cases with our previous provider is under way."
Ian Lamoureux's experience is even more outrageous. In July the Yorkshire charity manager received three letters from BW Legal, acting on behalf of the parking management firm Excel, threatening enforcement action because of unpaid county court judgments (CCJs) worth more than £800. The judgments did not exist, however. Excel had issued two court claims against him in 2016 but both had been thrown out by a judge. "Since then Excel/BW Legal have never left me alone," he claims. "They have continued to call and send me threatening letters, culminating in these … CCJs. Shortly before the second hearing Excel issued four more court claims against me before eventually admitting an error. Shortly after the second hearing Excel/BW Legal issued yet another court claim, then discontinued the case just before it was due. I've had to spend hours upon hours over the last three years researching my rights and filling out court papers."
BW Legal later admitted to Lamoureux that the CCJs had been cited in error. When approached by the Observer, neither Excel nor BW Legal appeared to take responsibility.
"As the matter was placed in the hands of our representatives to pursue the outstanding parking charge notices, it is not appropriate for us to comment," a spokesperson for Excel said. "However, we are aware that our representatives, BW Legal, have dealt with issues raised by Mr Lamoureux under their complaints procedure that subsequently led to his complaint being upheld due to their error. We have nothing further to add."
In a statement to the Observer about its contact with all three drivers, BW Legal said: "BW Legal is a dual-regulated law firm who rely on the good faith of instructions received by our clients and we follow those instructions. We do not comment on individual cases or privileged discussions with our client. All cases in which we are instructed upon go through a pre-legal process whereby a customer is contacted to discuss the matter and the options available.
"We always advocate the need to discuss cases in full so that legal proceedings are not required. If customers, however, choose to ignore such correspondence and our client instructs us to issue legal proceedings, then we carry out their instructions as one would expect a solicitor to do. If customers have a cause for complaint then our full complaints process can be located on our website and we shall respond in line with the same."
Holden, Thompson and Lamoureux are victims of a business sector that is more or less self-regulating. In order to obtain registered keeper details from the DVLA, parking management firms are obliged to sign up to one of two trade bodies which operate their own codes of practice and appeals service. Premier Park is a member of the British Parking Association, which promised to investigate its handling of Holden and Thompson's cases. Its conclusion was to replicate Premier Park's quote to the Observer, absolving the company of all blame.
It failed to comment on the fact that Premier Park refers drivers querying an PCN to a premium-rate number. Premium-rate numbers cannot legally be used for customer services, but Premier Park insisted to the Observer that its 13p-a-minute line would stand, since the cost is advertised and was "lower than many other numbers in use across the country".
The government is belatedly planning a partial crackdown on unscrupulous methods used by parking companies. The Parking (Code of Practice) Act 2019 will create a single code of practice and an independent appeals service which all operators must abide by in order to access DVLA databases. It will also cap the charges imposed on drivers who are deemed in breach of an operator's terms and conditions. In the meantime, motorists are left at the mercy of companies who appear to ruthlessly exploit the system to boost profits and get away with it.
The cost goes well beyond money. "Excel and BW Legal have admitted that the claims about the CCJs were completely false yet they are unrepentant about the effect this has had on me," Lamoureux said. "At the time I was applying for a loan to buy a new car and feared that if it was refused because of outstanding CCJs my credit score would be further damaged. I had to wait weeks until I was sure Excel's claim was a lie and by then the car had sold."
*Name has been changed
https://www.theguardian.com/money/2019/nov/03/the-motorists-driven-to-desperation-by-private-parking-contractors
10
#154
Here is an admission that charges are generated automatically and not reviewed by a person.
\
====================================================
Sheffield funeral director gets parking fine while picking up six-year-old girl's body from hospital
A Sheffield funeral director received a parking fine after picking up a six-year-old girl's body from outside the children's hospital.
Michael Fogg parked his private ambulance outside Sheffield Children's Hospital on Friday, October 4, to pick up a girl's body following her death.
Ealier today, Mr Fogg received a letter in the post informing him that he had been fined £60 for parking unlawfully.
In the letter, Civil Enforcement Ltd said that this would rise to £100 if the fine was not paid within 14 days.
Mr Fogg took to Facebook to complain about the fine, saying the company knew 'exactly what they were there for'.
He wrote: "Today we have received this parking fine from the company who is in charge of parking at the children's hospital in Sheffield"This is our private ambulance. We were attending the hospital to bring a child into our care.
"I will gladly pay the fine providing every penny is spent on the children and not a private company who "know exactly what we were there for.
"To charge a funeral director who is simply bringing a child into care is just totally disgusting."
On its website, Sheffield Children's Hopsital said it uses Civil Enforcement Ltd for the administration of all its Parking Charge notices and that motorists can appeal these fines.
However, after Mr Fogg's post was brought to their attention, the hospital said they contacted the company to 'immediately cancel' the fine.
A hospital spokesperson said: "As soon as this was brought to our attention, we contacted the company that handles our car parking and the fine was immediately cancelled.
"The fines are automatically generated, but can be prevented by letting us know on the day in circumstances like this.
"Alternatively fines can be appealed, and in legitimate cases like this we will ensure no fine is paid. We will be reviewing our processes to avoid a similar situation in future."
Mr Fogg, who does not charge families who have lost children under the age of 16 for funeral services, said that the fine should never have been issued in the first instance.
He said: "You can quite clearly see on the picture that the van says 'private ambulance'. Someone will have seen that and still decided to print it out.
"We are not there to park and then go shopping. We are there to bring a six-year-old girl into our care who has just passed away.
"We don't profit out of a child passing away so why should anyone else?
"It's not a lot of money but if this is not highlighted then this could go on and on and on.
"If by me posting this and bringing it to people's attention it makes the company think twice then it might save someone unnecessary stress at a difficult time."
https://www.thestar.co.uk/health/sheffield-funeral-director-gets-parking-fine-while-picking-six-year-old-girls-body-hospital-814598